Are You Tired Of Working Out With

Little To No

Results

To Show For It?
I have 3 questions for you...
► Is your workout routine working as well as you thought it would?
► Is your body improving the way you want it to?
► Are you making progress as fast as you expected?
If your answer is "YES," then congrats! It sounds like you already have your ideal workout.
But if your answer is "NO," here's what you need to do.
Stop using your current workout, and switch to one that is scientifically proven to work best for your specific schedule, age, gender, experience level, body type, genetics, and the exact goals you have.
Because when you use the workout that's BEST for you, you're guaranteed to get the BEST results possible. Pretty obvious, right?
There's just one big problem…
Most Workout Routines Are Crap!

…Probably Even Yours
If only it was as easy as using the first workout you find or create for yourself.
Unfortunately, it's not.
That's because the majority of the workout routines out there are either less effective than they should be, or just complete crap altogether.
This includes...
► Workouts on websites or apps.
► Workouts on social media.
► Workouts on YouTube.
► Workouts in magazines.
► Workouts in some fitness guru's overpriced program.
Hell, even workouts designed by personal trainers and coaches - people who are supposed to be experts - often turn out to be garbage.
And what happens?
You end up wasting weeks, months, or even years of your time and effort using one of these workouts, and have little or no results to show for it.
But it's not your fault. It's your workout's fault.
Here's Why Your Workout Will Fail...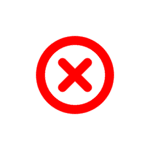 It's not based on the latest scientific research.
We finally have enough good scientific research on workout routines to know for sure that there are certain ways of doing things (e.g. exercises, amount of sets and reps, schedules, training methods, etc.) that are proven to work better than others.
The problem is, most people don't keep up with the research or have the scientific background needed to properly read and understand it. That means you end up using outdated workouts that aren't nearly as effective as they should be.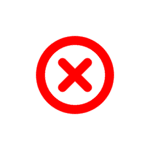 It doesn't fit your busy life or schedule.
Do you have a family? And kids? Or a full time job? Or a social life? Or schoolwork? Or other important things in your life that you need to spend your time on? Of course you do. But does your workout routine take this into account? Nope.
So what happens? Life gets in the way, and you end up missing workouts because they're too inconvenient and don't fit perfectly within your daily/weekly schedule. You're forced to sacrifice time away from other things you care about in order to make any progress.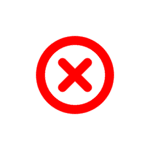 It's not designed for your age, body type, or genetics.
The typical workouts you find are designed for young people with amazing genetics. The kind of person that's naturally lean and muscular, easily makes progress, and may also be using various performance enhancing drugs.
Now ask yourself… does that describe you? Are you 18-21 years old? Do you have amazing genetics? Do you have a naturally lean and muscular body type? Are you using drugs that will speed up your progress? Then why on earth would you use a workout that ONLY works for those people?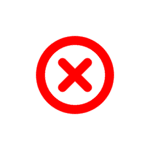 It's wrong for the results you want.
Do you want to build a lot of muscle everywhere, or maybe just the right amount in the right places? Do you want to focus on certain muscle groups more than others? Do you want to lose fat and get lean (while building or maintaining muscle)? Do you want to gain strength?
Whatever your goal is, if your workout routine isn't designed correctly for that exact goal, you'll end up getting the wrong kind of results, or no results at all.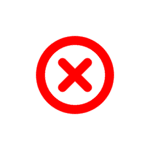 It's all myths, gimmicks, and fancy marketing.
Most workouts are created to appeal to you rather than actually work for you. You've seen it before... "Gain 20lbs Of Lean Muscle In Just 6 weeks!" or "Burn 30lbs Of Fat In Just 15 Days!" or "Build Your Dream Body In Just 10 Minutes A Day!"
It's all bullshit. The same goes for all of the silly gimmicks, like "toning" and "sculpting" workouts for women, or workouts to get the "Hollywood Body" of some famous actor or actress. The marketing sounds great, but the results are always disappointing.
There Are 3 Solutions To These Problems, But They All Have A Catch
1. Pay a trainer or coach to create a workout for you.
This seems like a good idea, until you realize that most personal trainers will charge you up to $100 per hour. At 3-5 sessions per week, you'll spend thousands of dollars trying to get things figured out. And online coaches? Between $300 - $600 per month. It's expensive as hell.

The worst part is, most trainers and coaches are completely clueless. It's scary, but it's true. Ask around and you'll hear all kinds of horror stories. Sure, some are great, but for every great one, there's probably 100 horrible ones. Do you want to risk your hard-earned money on those odds?
2. Spend all of your time researching on your own.
Over the last 15 years, that's exactly what I've done. I've read every book, scientific study, article, website, and useful source of information there is to learn as much as possible.
But the big problem is that this takes time… LOTS of time. Not hours or days, but weeks and months! Plus, it takes a certain level of knowledge and experience just to be able to sift through all of the myths, lies, and bullshit to find the accurate and truthful information you need.
3. Try everything until you eventually find what works best.
Here's something else I've done over the last 15 years. I tried tons of different workout routines, different splits and schedules, and different training methods so I could finally discover what works well, what works best, and what doesn't work at all.
But again, there's a problem. Every "test" requires 3-6 months of your time and effort to know for sure how well it works. That's why it usually takes years before you finally stumble upon your true BEST workout routine. Do you have that kind of patience?
What If There Was A

Better, Faster, Easier Way?
The Best Workout Routines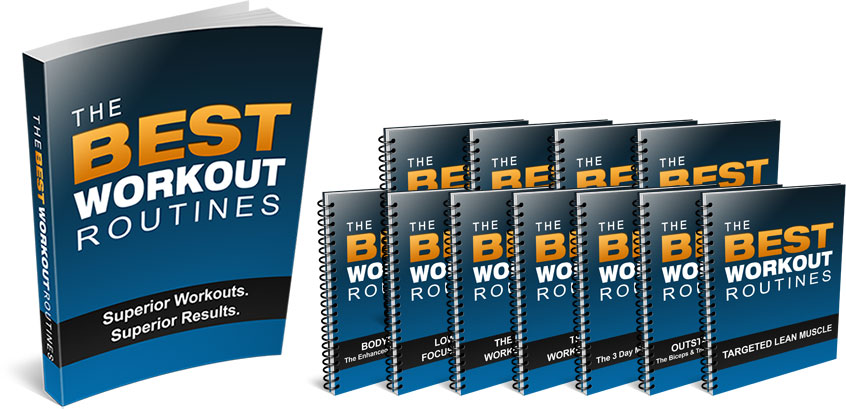 The Best Workout Routines is the ultimate collection of the most effective and scientifically proven workouts for every goal, schedule, age, experience level, training preference, and individual need.
These are the exact workouts that have been tested, adjusted, and improved over 15 years by myself, my hundreds of clients, and the thousands of men and women who have come to me for help and advice. That means...

► No more searching for workouts.
► No more second-guessing what you're doing.
► No more obsessing over every detail.
► No more wondering why everyone else's results are better than yours.
► No more wasting your time and effort using workouts that don't work well enough, don't work fast enough, or just don't work at all.
The research is done. The testing is over. The problems are solved. The only thing you have to do is pick a workout and watch how well it works.
Here Are All Of The Workouts You're About To Get...
The Muscle Building Workout Routine (New Expanded Edition)
It's the routine that changed my life and my body for the better over a decade ago. I've improved it even further over the years based on feedback from the thousands of men and women I've seen use it, and it's now more effective than ever. This new expanded edition includes 5 NEW versions of the workouts plus 2 NEW scheduling options.
Bodybuilding 2.0: The New Way To Build Muscle
One of the most popular workouts of them all, Bodybuilding 2.0 is my ultimate push/pull/legs routine. Unlike typical "body part splits" that are designed for people with amazing generics who are often using tons of drugs (aka "Bodybuilding 1.0"), every aspect of this program is specifically designed for us natural, genetically-average men and women.
Many people want to improve each part of their body equally. However, some of us would rather improve certain body parts more than others. Targeted Lean Muscle allows you to do that by providing you with different set-ups that will place more targeted emphasis on the muscle group you care about the most (e.g. chest, back, shoulders, quads, hamstrings, etc.).
Outstanding Arms: The Biceps/Triceps Specialization Program
We all want awesome looking arms, right? Well, if typical workouts aimed at improving your entire body just aren't getting the job done, this is the workout for you. Outstanding Arms is a new kind of arm specialization routine that is designed to work really well for the entire body while working extremely well for the biceps and triceps.
Upper Body Focused Training
Do you care more about improving your upper body than your lower body? Are you already satisfied with your legs? Do you just want to temporarily shift your focus towards upper body training? If so, I designed this routine for that exact purpose. You'll now be able to maintain lower body progress while placing more emphasis on your upper body.
Lower Body Focused Training
Now let's say you have the opposite goal the previous workout was designed for. Meaning, you want to put your upper body in maintenance mode so you can put your full training focus on your lower body (quads, hamstrings, glutes, etc.). In that case, my Lower Body Focused Training routine is going to be perfect for you.
The 2-Day Workout Routine
One of the most common problems I hear is "I don't have enough time to work out 4, 5, or 6 days a week. My schedule is just too busy." In that case, you're going to love this. I've taken everything that makes a 4-day routine so effective and condensed it down into the most convenient and time-efficient 2-day workout routine you'll ever see. That's right, just 2 workouts per week.
Maximum Muscle Hypertrophy
3-day splits are great for a lot of people's schedules, but the options tend to be limited to either full body or upper/lower. That's why I decided to modify the push/pull/legs split into a variation that 1) can be done with just 3 workouts per week, and 2) still provides optimal amounts of training frequency and volume for each muscle group.
The Fat Loss + Muscle Maintenance Solution
Tested and proven effective time and time again, this is the routine to use when your goal is losing fat without losing muscle. Designed with a very specific training frequency, volume, weekly split, and intensity format, this workout has allowed me and countless others to preserve lean muscle while body fat is easily lost.
The Beginner Workout Routine (New Expanded Edition)
Beginners are able to build muscle, increase strength, and improve their body faster than any intermediate or advanced trainees ever could. You just need to ensure you're using a proven beginner routine that's designed to take full advantage of this fact, and my extremely popular beginner routine (which now includes a 3rd version) does exactly that.
3DM: The 3-Day Mass Gaining Routine
Upper/lower workouts are great, but the one downside is that they are really meant to be done over 4 days per week (2 upper days, 2 lower days). While this can often be adapted into a 3-day plan, it never ends up as perfect as it originally was. That's why I created 3DM. It's a 3-day upper/lower workout designed specifically for being done using a 3-day upper/lower split.
BONUS #1

: All NEW Workouts Are FREE!
You read that correctly! I will be adding more and more awesome stuff into The Best Workout Routines over time. That means you'll be getting…
✓ New workouts!
✓ New training methods!
✓ New splits and schedules!
✓ New versions!
✓ New customizations!
✓ New advanced options!
✓ New routines for every goal!
The best part is, you get all of it for FREE! As soon as a new update is available, you'll automatically get an email containing your download link. There is no catch and absolutely no additional cost. It's free updates for life.
BONUS #2

: The Home Workout Guide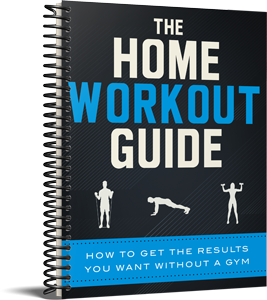 Are you working out at home with little or no equipment? Maybe some dumbbells, resistance bands, or just your own body weight? No problem. I'll show you how to build your ideal body without a gym. This includes...
✓ 2-day home workouts.
✓ 3-day home workouts.
✓ 4-day home workouts.
✓ 5-day home workouts.
✓ Home equipment walk-through.
✓ 170+ home exercises.
✓ Video examples for each.
✓ Body weight options.
✓ Dumbbell options.
✓ Resistance band options.
BONUS #3

: The Secret To Staying Motivated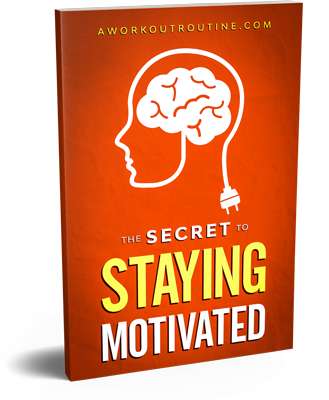 Do you struggle to stay motivated? Does this stop you from being consistent with your diet or workout? Let's fix that. I'll show you the trick to always being consistent, even when you're not feeling motivated to be. This includes...
✓ The problems with motivation.
✓ How to get motivated.
✓ How to stay motivated.
✓ How to build habits.
✓ The trick to staying consistent.
✓ My simple 4-step method.
Get Instant Access To

The Best Workout Routines
Click the button below to get access to everything described on this page and see how awesome it feels to finally build the body you want.
Get It Today For Only $27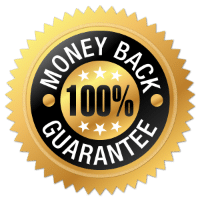 100% Money Back Guarantee
If you're not satisfied with The Best Workout Routines for any reason, simply send me an email within 60 days and I'll give you a full refund. No hassles. No questions asked. No risk.
You either get results or you get your money back.
Frequently Asked Questions
I'm 40, 50, or 60+ years old. Is this for me?
Yes! You'll find certain workouts, guidelines, and recommendations for people who are younger, and others for people who are older. This way, everything you're doing is tailored specifically to what's best for your age group.

Is this for men, women, or both?
Both! In fact, these workouts have been used successfully by literally thousands of men and women over the last 15 years. Men built the lean and muscular body they wanted, and women built the lean, fit, toned, feminine body they wanted.
What if I work out at home?
No problem! The Best Workout Routines now includes The Home Workout Guide for FREE! That means you'll get all of the workouts, exercises, and guidelines you need to build the body you want at home using minimal equipment (like bands or dumbbells) or no equipment at all (just your own body weight).
Will there be a workout for my schedule?
Yes! There are workout routines included for every schedule you can imagine, even if you only have time for just 2 or 3 workouts per week. No matter how busy your life is, or what kind of schedule you have, there will be a proven workout in here for you to use.
What if I have a question about something?
I'm here to help! The Best Workout Routines includes unlimited access directly to me. So if you have a question about anything, all you have to do is email me and I'll personally reply ASAP. There is no annoying "support staff" you need to go through first. You always have direct access to me and only me.
Is this a physical product that gets shipped?
Nope, this is a digital download that you'll be able to view on any computer, phone, or tablet. That means there are NO extra shipping costs and NO waiting for delivery. You get instant access to everything described on this page immediately after your purchase and can start using it today.
How does the money back guarantee work?
It's pretty simple. You have 60 days to check out The Best Workout Routines and start putting it into action. If you're not happy with any aspect of the workouts or you're not completely satisfied with your results, you get your money back. Every penny. Just send me an email and you'll get a full refund. No questions asked.
I want it! What happens now?
Awesome! Just click the big orange button below and you'll be taken through my secure checkout process where you can safely pay by credit card, debit card, or PayPal. It will be a one-time payment of only $27, and you'll be able to download everything right after that. Then it's yours forever, and all future updates are free.
Are You Ready To Start Getting The Best Results Possible?
Click that big button below to get instant access to The Best Workout Routines and finally start getting the results you want from your workouts.
Get It Today For Only $27