HOLIDAY SALE
40% OFF
SALE ENDS IN:
No Gym? Here's How To Build Your Ideal Body At Home With Little Or No Equipment
Even If…
You don't have the money or space to buy any weights.
You have no motivation to work out at home.
You usually work out in a gym.
You have no idea how to get started.
You don't think home workouts can work for you.
Let Me Ask You A Question
Are you working out at home with little or no equipment?
Nothing but some dumbbells, or resistance bands, or literally just your own body weight?
Cool, I was too.
And are you thinking…
"There's no way this can work."
"There's no way this can be effective enough."
"LOL! Resistance bands?!? Seriously?"
"This can't come close to being as good as a fully equipped gym."
"This sucks… I'm screwed… why should I even bother trying?"
"There's no way I can get the results I want (or even just maintain the progress I've already made) without going to a gym or spending thousands of dollars on home workout equipment."
Cool, because when the COVID-19 lockdown started, I was thinking the exact same things.
Even though I knew better, and I've spent 15 years helping hundreds of other people with their own home workouts, this was the very first time I ever found myself in a situation where I no longer had access to a gym.
Which meant, it was the first time I needed to figure out a way to work out at home myself.
Even worse… I had to do it with hardly any equipment available.
Lucky me!
Do You Know What Happened During The Months That Followed?
Honestly? Everything went extremely well.
It turns out that all of those thoughts, doubts, and worries from before are bullshit. Because…
As long as you know what you're doing, it's absolutely possible AND surprisingly easy to effectively work out at home and get the results you want. Yes, even with little or no equipment.
So what's the big "trick" or "secret" to this, you ask? It's simple.
All you have to do is take the scientifically proven principles of what makes working out in a gym so effective, and adapt them to your home workouts to make them equally effective.
Because the truth is… you don't need a gym.
You just need a home workout that works as well as an effectively-designed gym workout.
There's just one big problem…
Most Home Workouts Are Crap
If you go to Google or YouTube and search for "home workout," or scroll through your social media feed looking for home workouts, do you know what you'll find 99% of the time?
Complete shit.
Just stupid, ineffective, laughable, myth-based garbage that isn't going to work for you (or me).
It's stuff that will leave you feeling disappointed months from now when your body looks exactly the same as it does today, or potentially even worse if you end up losing muscle.
So… why are typical home workouts so bad?
It comes down to 6 major problems…
The 6 Problems With Home Workouts
Problem #1: They're too easy for you, and practically useless.
Most home workouts are designed to be "something you can easily do at home" rather than "something that's actually going to be effective enough to work."
That's why you see so many workouts that are filled with stuff like bicep curls while holding a soup can, or body weight squats with no additional weight added, or push-ups against a wall, or other similar exercises that aren't going to be challenging enough for anyone but the most out of shape complete beginner (and even then, you'll be ready for something more challenging than this pretty quickly).
Problem #2: They're too hard for you, and not very realistic.
Don't you love when you come across a home workout that claims "no equipment needed" and you think "that's perfect, because I hardly have any equipment!"
But then you look at the list of exercises and it's stuff like handstand push-ups, 1-arm pull-ups, pistol squats, crazy gymnastic moves that no normal person can actually do, and other super advanced exercises that simply aren't realistic options for you.
Problem #3: They require equipment you don't have.
Why do so many supposed "home workouts" assume we all have a squat rack in our living room? And a barbell with hundreds of pounds of weight? And tons of dumbbells? And an adjustable bench? And 50 other things you probably don't have in your house? If we actually had all of this stuff, we wouldn't need a "home workout" in the first place.
Problem #4: They're creative, but dangerous.
I'm just going to come right out and say it. If you find a workout that tells you to do inverted rows from a broomstick that's balanced on the top of two chairs and being held in place via sheer luck alone… run the other way immediately.
This kind of "creative" stuff looks cool in a 5-second video on social media, but what you're not seeing are the 12,000 people who tried it and damn near killed themselves.
Problem #5: They're based on myths instead of proven science.
In order for ANY workout routine to be effective, there are certain scientifically proven guidelines that must be in place. For example, how often you're training each body part per week, the schedule being used, how many sets, reps, and exercises you're doing, how heavy or light the weight is, how long you rest between sets, how often you progress over time, and more.
And when I see the typical home workouts most people use, it's pretty obvious that the "expert" who designed it didn't have a clue what they were doing.
Problem #6: They don't work for the goals you care about.
Pay close attention to this one. You see, most home workouts will make you really sweaty, tired, fatigued, sore, and out of breath after… which is fine if you're training for some kind of endurance sport or to burn a few extra calories.
But if you're working out at home because you want to build muscle, get more tone and definition, gain strength, maintain muscle while losing fat, and build an awesome looking body, then these types of endurance-style workouts aren't going to help you.
What If There Was A Way To Finally Solve These Problems?
Introducing…
The Home Workout Guide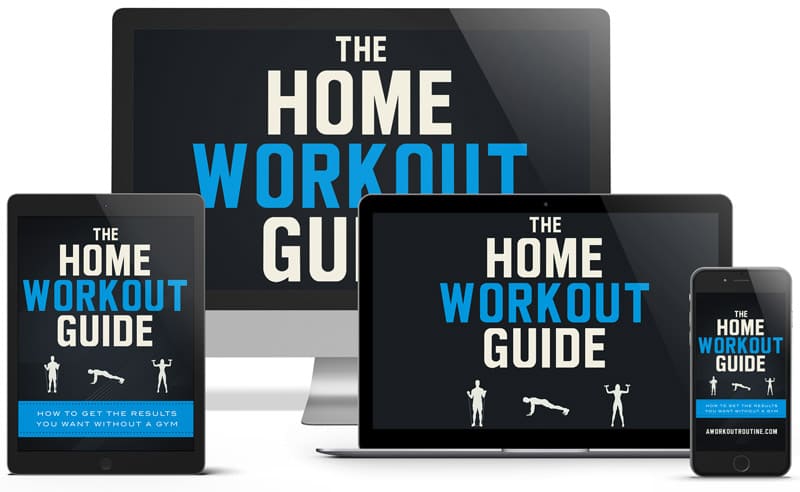 The Home Workout Guide is the ultimate system for easily getting the results you want at home, with no gym or fancy equipment needed.
This is the exact framework of workouts, exercises, and training guidelines that I personally used myself during the COVID-19 lockdowns and have continued to use with all of my coaching clients who work out at home. It's been adjusted and improved even further during this time to make it as effective as it can possibly be.
This instantly-downloadable guide will give you everything you need to effectively build muscle, get lean, maintain muscle, gain strength, get more tone and definition, and achieve your ideal body using only resistance bands, dumbbells, or just your own body weight.
Here's What You'll Learn…
The 3 factors that determine if a home workout will work, and how to adjust each of them to guarantee that it's effective for the goals you care about.
How to replace every "gym exercise" with a "home exercise" that provides the same training stimulus, so you're able to fully train each body part no matter what kind of equipment you have… even if you don't have any equipment at all.
The scientifically proven requirement that will ensure advanced lifters who usually train in a gym don't lose any of their lean muscle while they're working out at home.
My simple 2-step formula that will allow you to easily turn ANY effective gym workout into an equally effective home workout. (You'll laugh when you see how simple this part is.)
The quick and simple steps to creating a diet plan that will fuel your home workouts, maximize your recovery, and support your goals/health.
How to avoid wasting another minute of your time searching for workouts or experimenting on your own, and instead use proven home workouts that have already been tested and improved over a period of years to be as effective for you as possible. Just pick a workout and feel confident knowing it's going to work.
How to see better progress sooner than ever, which will finally keep you motivated to continue making even more progress.
Why most of the fancy and expensive home workout equipment you see isn't needed, so you can save a ton of money and space with a few cheap and easy-to-store items instead. (Completely optional, of course.)
The 7 training strategies that will allow you to turn "light weight" into "effective weight" and turn exercises that are too easy for you into exercises that are exactly challenging enough to build your ideal body.
And so… much… more.
Here's What People Are Saying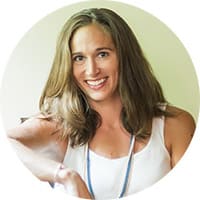 "All I have to say is wow!"
I was clapping along with all the points you made in the first few chapters and the value you put into all the exercise suggestions. The knowledge you drop is a necessary read for anyone interested in working out at home, and the exercise suggestions will be useful to refer back to for months to come! I love the simple structure with endless combinations. I'm definitely going to share the link to buy with others!
– Alison Marie Helms, PhD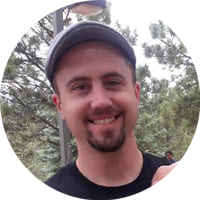 "I got to keep ALL of the muscle I gained!"
I needed to determine the new exercises I'd be using to replicate exercises that could only be done using a proper gym setup, and this guide gave me multiple "at home" exercises that would provide an equal stimulus to the required muscle group. Jay did all the cumbersome work of conveying every important factor required for muscle maintenance and/or muscle growth, and I got to keep ALL of the muscle I had gained prior to the pandemic. Yes, all of my muscle.
– Zach Farrell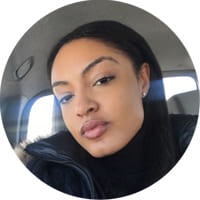 "Allows me to do the same exercises I'd do in a gym!"
I wanted to make the same progress I'd make working out at the gym, and The Home Workout Guide was simple, to the point, and allowed me to do almost all of the same exercises I would do in the gym. The part where you explain the importance of doing reps to almost failure was something most at-home workouts don't have, and I feel it really helped me push myself and get good results. Now I look pretty darn good if I do say so myself.
– Abby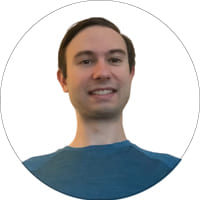 "By far the best option for home workouts out there!"
The Home Workout Guide gave me a ton of options for how to create enough resistance even with limited equipment at home. It contains everything you need to continue to build muscle while working out at home. As always, Jay analyzes things from every angle and breaks it down to a really simple to understand format. Definitely get this guide!
– Ross Jacobson
Here's Everything You Get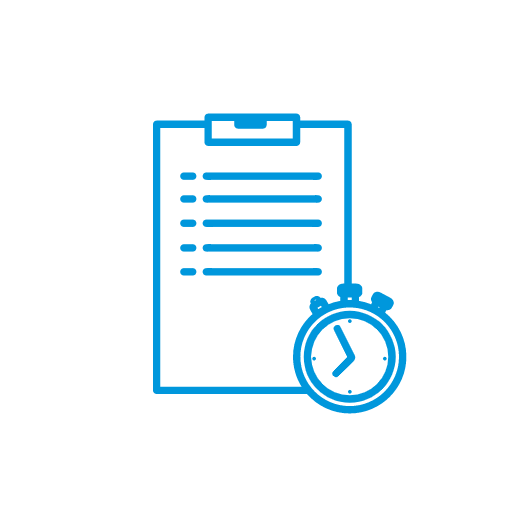 Home Workouts For Every Experience Level
($69 value)
Whether it's your first time working out or you've been training consistently for years in a gym, there will be workouts for you to start using today.
Beginner Home Workouts
Intermediate Home Workouts
Advanced Home Workouts
($69 value)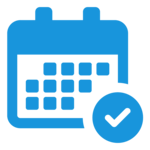 Home Workouts For Every Schedule
($69 value)
No matter what kind of schedule you have, or how often you're able to work out each week, or what your preferences are, there's a workout that will be as convenient and easy to fit into your life as you need it to be.
2-Day Home Workouts
3-Day Home Workouts
4-Day Home Workouts
5-Day Home Workouts
($69 value)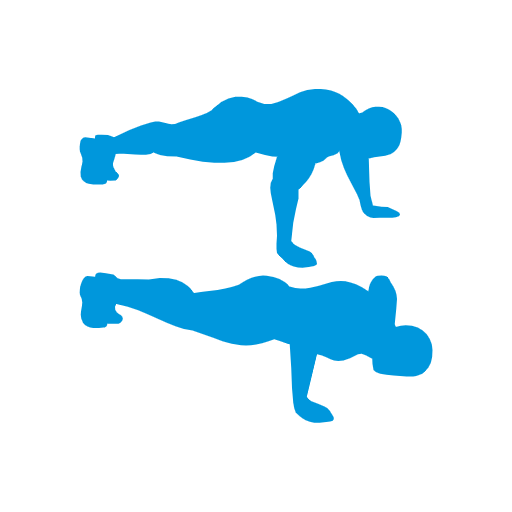 170+ Home Exercises (Videos For Each)
($69 value)
No matter what kind of equipment you have available at home, you'll find more than 170 exercise options to choose from for every body part. This includes…
Body Weight Exercises
Dumbbell Exercises
Resistance Band Exercises
Video examples for every exercise.
Learn proper form to avoid injury and ensure you're effectively training the target muscle groups.
($69 value)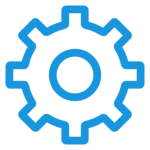 The Exercise Adjustment Protocol
($39 value)
Depending on your experience level and current strength levels, certain exercises may be a little too hard or a little too easy for you. To fix this, I'll show you how to adjust the exercises you're doing to make them exactly as challenging as you need them to be right now, and then gradually make them even more challenging over time so you continue seeing results.
($39 value)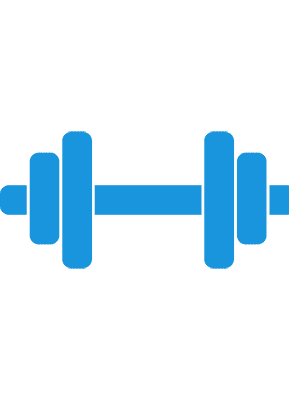 Home Workout Equipment Walk-Through
($49 value)
If you're thinking about getting any kind of home workout equipment (dumbbells, resistance bands, pull-up bar, etc.), I'll walk you through the most affordable, beneficial, and easy-to-store options for your goals, tell you the pros and cons of each item, and give you my recommendations for which I think are best.
($49 value)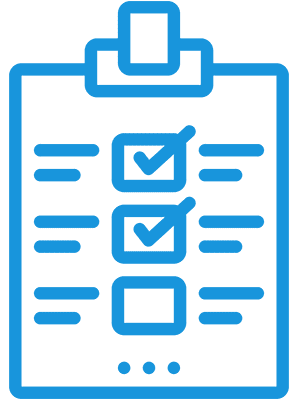 The Step-By-Step Diet Creation Guide
($69 value)
This quick and simple guide will show you how to create the best diet plan for your specific needs, goals, and preferences in just a few easy steps. This includes…
Calorie intake.
Protein intake.
Fat intake.
Carb intake.
Pre and post workout meals.
Ideal rate of progress for building muscle or losing fat.
How to make your diet enjoyable and sustainable so it's easy for you to stay consistent.
($69 value)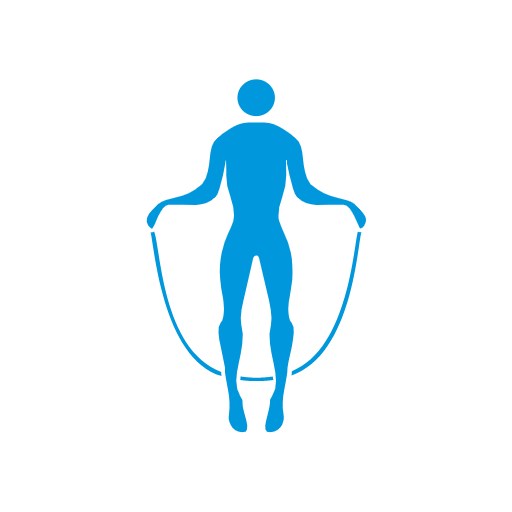 Home Workout Myths Debunked
($39 value)
The "typical" home workouts you find are built around silly myths and bad information. I'll show you the pros and cons of each of these kinds of workouts, and how to avoid the fundamental mistakes they all make.
($39 value)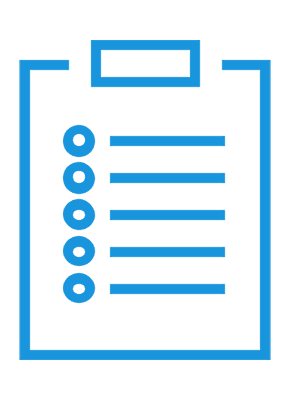 The Effective Workout Checklist
($39 value)
There are 3 required factors your home workouts need to have in order to be effective for you and your specific goals. I'll show you exactly what they are, and how to make sure you're getting all 3 of them right so you're always getting the best results as fast as possible.
($39 value)
Get Instant Access To
The Home Workout Guide
40% OFF HOLIDAY SALE
Regular Price: $49
Get It Today For Only $29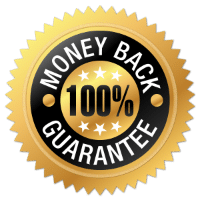 100% Money Back Guarantee
If you're not satisfied with The Home Workout Guide for any reason, simply send me an email within 60 days and I'll give you a full refund. No hassles. No questions asked. No risk. You either get results or you get your money back.
Here's What Else You Get
When You Buy It Today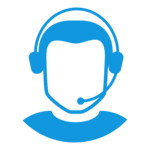 Unlimited Email Support
($199 value)
You get unlimited access directly to me to ask any workout or diet questions you have along the way to building your ideal body. That means you can feel confident knowing I'm always just an email away to provide the answers you need whenever you need them. No more confusion. No more second-guessing yourself. No more wasting time searching for answers. Just ask me instead.
($199 value)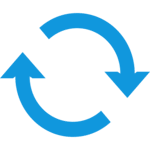 Lifetime Updates
($79 value)
Whenever I update The Home Workout Guide to add new workouts, new exercises, new videos, or to adjust my recommendations to always be up-to-date on scientific research, you will receive every new version for FREE! That means each time I release an update, you'll automatically get an email containing a download link to get instant access to the new version. Simple as that.
($79 value)
Thousands Of People Are Effectively Using The Home Workout Guide
"Solutions to using light weights!"
I needed to maintain my physique without proper gym equipment, and The Home Workout Guide helped me successfully do that against all odds. It provided me with super creative, safe solutions to using light weights and body weight centered workouts. It's very well organized and the video links help tons, too. Huge thanks for all you do!
– Katie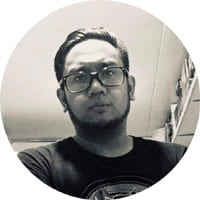 "No more P90x, Insanity, or DDP Yoga!"
Before getting The Home Workout Guide, I had no motivation, no equipment, and no proper guidelines. I spent a lot of money on popular home workout dvds, but they are not doable for me and don't benefit me the way I want to. This guide is a saving grace. Straightforward and no fuss. I am now training smart, and I plan to show you my results in the near future.
– Charles R.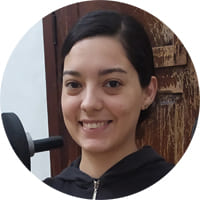 "Clear motivation from a plan that gets results!"
The Home Workout Guide helped me cut out the research phase and go straight to a routine with exercises tailored to every possibility and variation. I really liked all the different combinations you presented ("You can do this, but if you can't, you can do this other thing, but if you can't, you can also do this!"). And I found the equipment advice really helpful, as we now have some advice on the most necessary things we need for our home gym and in order of importance.
– Rebeca M.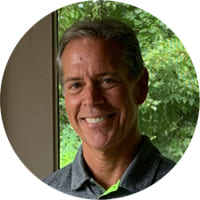 "Easily replicate the gym environment at home!"
Both gyms I belonged to shut down at the same time so I found myself with little equipment, no place to exercise, and no exercises that I could recreate at home. The Home Workout Guide solved all of these issues! You give so many options to effectively increase resistance without technically adding weight. That has been truly eye-opening for me. I was worried initially because I couldn't imagine getting enough resistance for the lower body without a squat rack, leg press machine, bar for deadlifts, etc. but my legs have gotten stronger, I have better balance, and my "weaker" side has improved significantly. I've also gotten leaner and stronger overall, and being in the 60 and over age group, I'm very satisfied with that. This guide is worth every penny.
– Mark Cote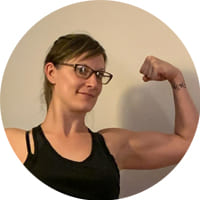 "I increased strength more than I did at the gym!"
Gyms closed and I didn't want to give up exercise during the quarantine, and The Home Workout Guide gave me a practical way to work out at home with the equipment I already had. Right now I'm into month 4 with your 3-day split and it has definitely made a difference. I have become stronger and can see a difference in muscle gained in my upper body.
– Jennifer Johnson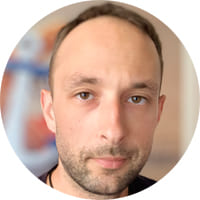 "It kept me on track when I lacked motivation!"
I was lacking motivation to adjust my workout plan to lockdown conditions, and this guide allowed me to stay on track with a simple and easy plan to follow using what I've had at home (bands, kettlebell). I loved the simplicity and flexibility.
– Kirils J.
Frequently Asked Questions
Is The Home Workout Guide right for me?
If you're working out at home with limited equipment (e.g. bands or dumbbells) or no equipment at all (just your own body weight), then YES… The Home Workout Guide is definitely for you. Male or female. Young or old. This is the complete system of workouts, exercises, and guidelines you'll need to get the results you want.
I usually work out in a gym. Is this for me?
Hell yes it is! I've been working out in a gym for 15 years, and COVID-19 was the first time I ever needed to work out at home. Everything you see in The Home Workout Guide is exactly what I did myself during that time, as well as with all of my experienced coaching clients who were working out in a gym up until that point.
What if I have a question about something?
I'm here to help! This guide includes unlimited access directly to me. So if you have a question about anything, all you have to do is email me and I'll personally reply ASAP. There is no annoying "support staff" you need to go through first. You always have direct access to me and only me.
How does the money back guarantee work?
It's pretty simple. You have 60 days to check out this guide and put it to use. If you're not completely satisfied with any aspect of what you've received or what you've gotten out of it, you get your money back. Every bit of it. Just send me an email and you'll get a full refund. No questions asked.
I have no equipment. Is this for me?
Yup! There are tons of body weight options, and tons of recommendations for how to use things you already have around the house to get even more options. And even though no equipment is required, if you happen to want to get a few items (e.g. resistance bands, etc.), I'll give you specific recommendations for the best and most affordable options that I personally use myself.
I'm a complete beginner. Is this for me?
Absolutely! There are beginner workouts included, along with tons of exercise options for different experience levels and strength levels to ensure you're fully able to use them no matter where you're starting out. There's also video examples for each exercise, so you'll be able to learn exactly how it's done.
Is this a physical product that gets shipped?
Nope, this is a digital download that you'll be able to view on any computer, phone, or tablet. That means there are NO extra shipping costs and NO waiting for delivery. You get instant access to everything described on this page immediately after your purchase and can start using it today.
I want it! What happens now?
Awesome! Just click here and you'll be taken through my secure checkout process where you can safely pay by credit card, debit card, or PayPal. It will be a one-time payment of only $29, and you'll be able to download everything right after that. Then it's yours forever, and all future updates are free.
More People Who Are Getting Results At Home With Little Or No Equipment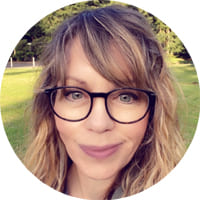 "I'm actually getting more muscle!"
The Home Workout Guide gave me a simple and straight-forward routine I could easily follow at home using dumbbells.
– Heidi T.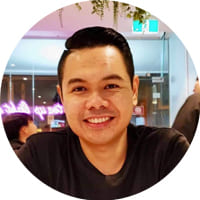 "Maximum results without wasting your time!"
Jay's method is efficient and cuts the bullshit. If you want maximum results without wasting your time, this is it.
– Ervin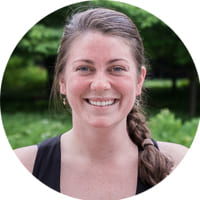 "The 3, 4, and 5 day schedules are great!"
The Home Workout Guide gave me the exercise and scheduling ideas I needed to create my own plan based on what I had available in my home to work out. The way you outlined *how* to make exercises progressively more challenging and gave specific examples was very helpful. Now I have a consistent at-home exercise routine with no "miracle fixes" and no fake science.
– Emily L.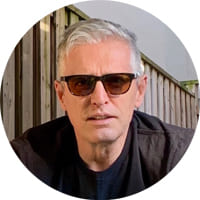 "Cuts through the noise and makes things easier!"
The Home Workout Guide has very direct and precise recommendations for a good, well structured workout and corresponding diet. I especially liked the list of exercises to perform at home, the structure of the routines, and the honest and useful section on supplements.
– Constantin P.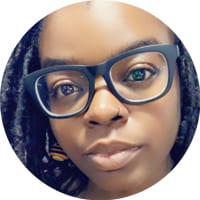 "If you ask him a question, he will respond to you!"
I had NO CLUE where to start, but with this guide, my confidence improved. It was very simplified and practical. I also loved that if I had any questions, I could easily get them answered by emailing Jay! How many people in fitness can say that? And when he improves the guide with updates, I get them for free!
– T. BLACKWELL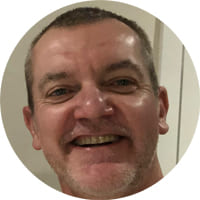 "I replaced my gym program with limited equipment!"
The Home Workout Guide showed me how to replicate my gym program and gave me so many exercise options to work the same muscle groups whilst compensating for the lack of heavy weights/resistance. It's a no brainer if you want to work out at home.
– Kevin M.
"An investment I'll use forever, even on vacation!"
I gained weight and had trouble with motivation, and I needed a solid program designed by a professional specific for at home. This guide got me back on track with achieving my goals without making me super fatigued or feeling like I don't have enough energy to go through my day. I also like how it provides options no matter where you're at on your fitness journey.
– Yuli Oh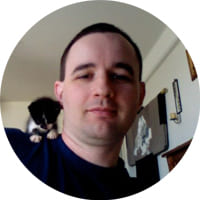 "A complete replacement to gym workouts!"
I needed to develop a suitable replacement to the workouts I used at the gym, and this guide helped me find a variety of body weight and equipment-based options. The number of variations for each workout (body weight, elastic bands, and dumbbells) makes it easy to change things up without headaches.
– Cory J.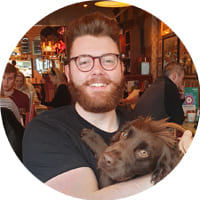 "Translate your gym workout into a home workout!"
This is a no-bullshit approach to translating your gym workout into a home workout which will be just as effective.
– Kenneth P.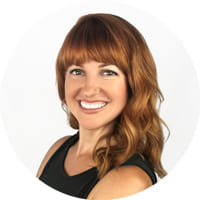 "It's easy and laid out for you… just do it!"
I needed a plan to follow, and this guide gave me one. I printed it out and hung it on my wall so it was easy to see and follow. I loved the sequence of workouts and all the different options of how to perform similar workouts at home with different equipment.
– Nichole V.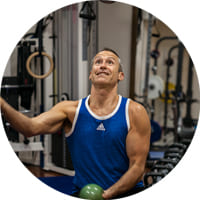 "I was able to help my clients better!"
I have my own gym, and I was studying ways to help my clients during the Coronavirus peak. The Home Workout Guide filtered the best information and shared it in such a clear, organized, and effective way. It allowed me to help my clients better while they weren't able to come to my gym.
– Bodhi Kenyon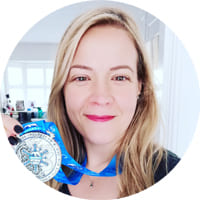 "It gave me structure and mental peace!"
I didn't know how to put together home workouts with body weight or little equipment, but The Home Workout Guide gave me variety and ideas of what to do. It was simple to understand and use, and I learned that I was causing more stress worrying about what I was missing by not going to the gym. The guide gave me structure and mental peace that lockdown wasn't going to result in losing everything. And after lockdown, this guide can be used for holiday trips, regular gym visits, or even just at home permanently if that suits better.
– Vics1979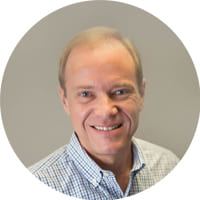 "Great for lifts you can do without gym equipment!"
I was looking for a workout design I could use on vacation, and this guide provided everything I needed. The exercise examples and video links are gold!
– Dr. Paul K.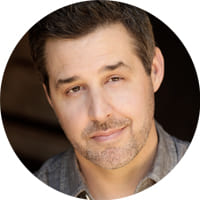 "It broke down everything with examples!"
I don't have room in my place for an actual bench or barbell set up, so I loved the breakdown of the body weight vs resistance vs weights workouts and the links to how to do certain exercises. You cut through the bullshit and explain stuff in plain terms. It really changed the way I look at working out, exercising and "diets".
– John Keating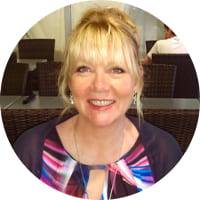 "Exercises to do with just bands and dumbbells!"
For me, the most helpful part is having a workout that is achievable. I have limited experience in lifting weights and I find some body weight exercises too difficult. However, The Home Workout Guide gave me a beginner's routine that I could do with dumbbells and resistance bands, along with advice on alternative exercises. I also liked the examples of good form and always watch them before I do the exercises.
– Diane F.
Copyright © 2010 – 2023 A Workout Routine · All Rights Reserved · Terms · Privacy
*The pictures and testimonials on this page were sent in by real users of The Home Workout Guide who allowed me to share their real-life experiences with this program and the awesome results they got. Individual results may vary, of course. These are examples of some of the best results people have gotten and are therefore not considered "typical." These men and women took action and followed the program correctly and consistently, whereas the "typical" person doesn't even use the programs they buy (which is why "typical" results suck). In other words, your results may vary based on a variety of factors, the most important of which will be putting this program into action correctly and consistently. As long as you do that, positive results will follow.