Workouts, videos, exercise demos, tools and guides.
Personalized answers and support.
Daily accountability and regular check-ins.
A supportive community of like-minded people.

Losing Fat And Building Muscle Are Hard.
We Make It Easy.
What Is The Results Crew?
Constantly searching for the "best" diet and training information.
Following clueless fitness gurus on social media who post useless pics of their abs all day.
Watching YouTube videos created by "experts" who have no idea what they're doing.
It's the supportive community you've been missing who will celebrate your wins, help pick you up if you fall off track, and encourage you to continue to get better.
It's the built-in system of accountability needed to stick to your diet and be consistent with your workouts.
It's a way for you to directly ask all of your questions to someone who has spent years helping others reach the same goals you're trying to reach (and actually wants to see you succeed).
It's the personalized help you need to adjust a program to suit you instead of forcing yourself to adjust to a program.
The Results Crew is the culmination of everything we've learned over decades of helping thousands of men and women like yourself lose fat, gain muscle and build their "goal body."
Finding the right workout routine.
Finding the right diet plan.
Customizing things to suit your specific needs.
Getting back on track after you mess up.
Determining what's true and what's not.
The frustration of not knowing what to do.
Being overwhelmed with information.
We Know The Problems You're Struggling With
We Know What Doesn't Help
Paying fitness "coaches" hundreds of dollars a month to give you the same cookie-cutter program they give everyone else, and then ignore you when you contact them for help.
This isn't another ebook you download and never use. Or some "inner circle" Facebook group you join and forget about a week later. Or an annoying set of diet rules you'll never stick to and complicated workouts that don't fit your schedule. Screw that. The Results Crew is something different.
It's an all-in-one solution to every problem that stands between you and the results you want.
It's the proven workouts and sustainable diet guidelines you need, ready for you to put into action.
Going somewhere later and not sure how to handle your diet? Overindulge on your favorite snack and not sure how to get back on track? Stuck at a plateau and need help making an adjustment?
We're there, each day, to provide the ongoing support and answers you need. We promise.
The Personalized Support You Need
Miss a workout? Have a bad day of eating? Not feeling motivated? Don't let it turn into something bigger.
We'll be there daily to hold you accountable with regular check-ins to ensure everything is going as well for you as it should be, or to get you right back on track if it isn't.
Daily Accountability + Regular Check-Ins
Intelligent discussion with like-minded, results-oriented people like yourself about all topics pertaining to losing fat, building muscle, diet, weight training, and more.
This is a supportive community filled with men and women with goals like yours. Some are in the same spot you currently are, while others have already gotten to where you want to be.
Community + Group Atmosphere
No more hours spent searching for information. No more wondering if you're doing what works best.
Let us take care of that. We'll provide workouts for you to use, diet guidelines to follow, instructional articles and videos to learn from, and all of the answers you need to successfully put it into action.
Workouts, Diet Guides, Articles, Videos
There are 4 major keys to your success, and you'll be provided with all of them.
Workout Routine Evaluations
Stop guessing if your fat loss or muscle building workout is "good." Show it to us and we'll tell you. We'll provide personalized feedback based on your specific goals and tell you what's right, what's wrong, and what adjustments you should make to ensure it's as effective for you as possible.
Is your workout as effective as it should be?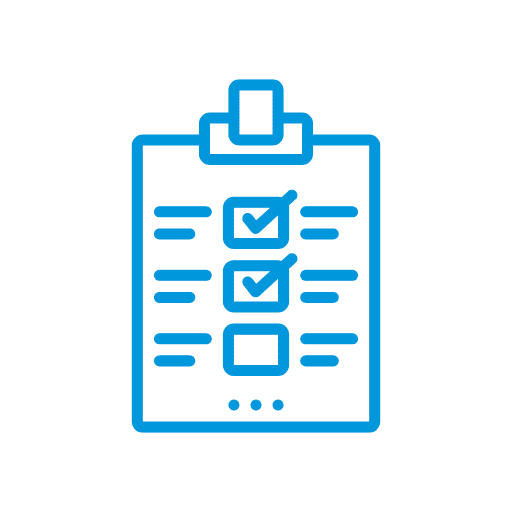 Stop wondering if you're eating the right amount of calories, protein, fat or carbs, or if your food choices or meal frequency are best for your goals. Show us your diet and we'll tell you. We'll explain what adjustments you should make to ensure it's not only effective, but also as enjoyable and sustainable for you as possible.
Is your diet ideal for your goals and preferences?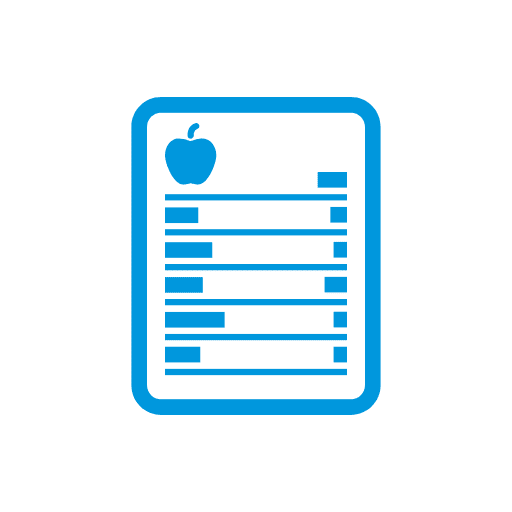 Body Fat Percentage Estimations
Not sure what your body fat percentage is? Wondering if you're lean enough to "bulk" or "cut"? Can't figure out if you should lose fat or build muscle first (or try to "recomp" and do both at the same time)? Show us some photos and we'll tell you. You'll even have the option to do it privately so only Jay and JC can see them.
What is your body fat percentage?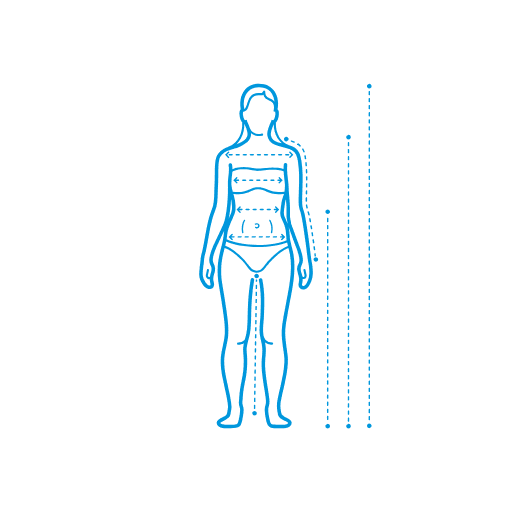 Exercise Form Assessments
Not sure if bad form is holding you back, or putting you at risk for injury, or preventing you from properly training the target muscle? Show us some video and we'll tell you. We'll give you a full review and explain what adjustments you should make to improve. You'll also have the option to do it privately so only Jay and JC can see it.
Are you performing each exercise properly?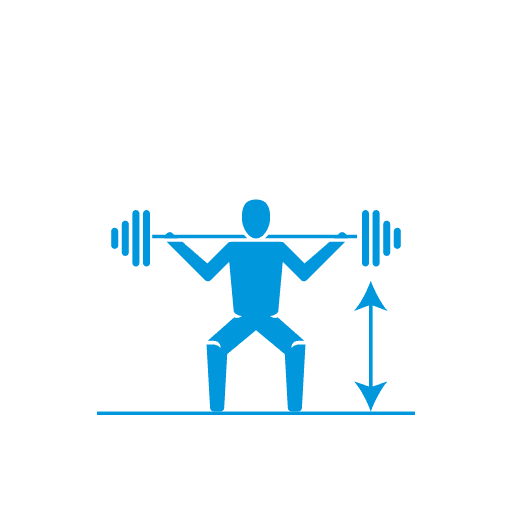 Instructional video demonstrations teaching you how to properly perform each exercise.
Ensure that you're correctly training the target muscle groups and getting the most out of every exercise.
Multiple angles, so you don't miss anything.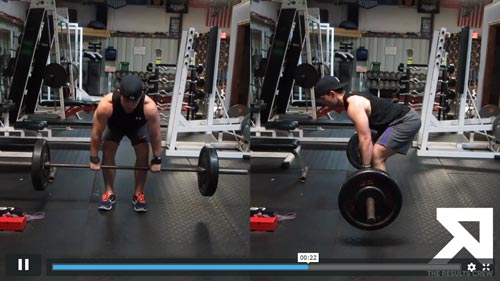 Clear instructions and narration.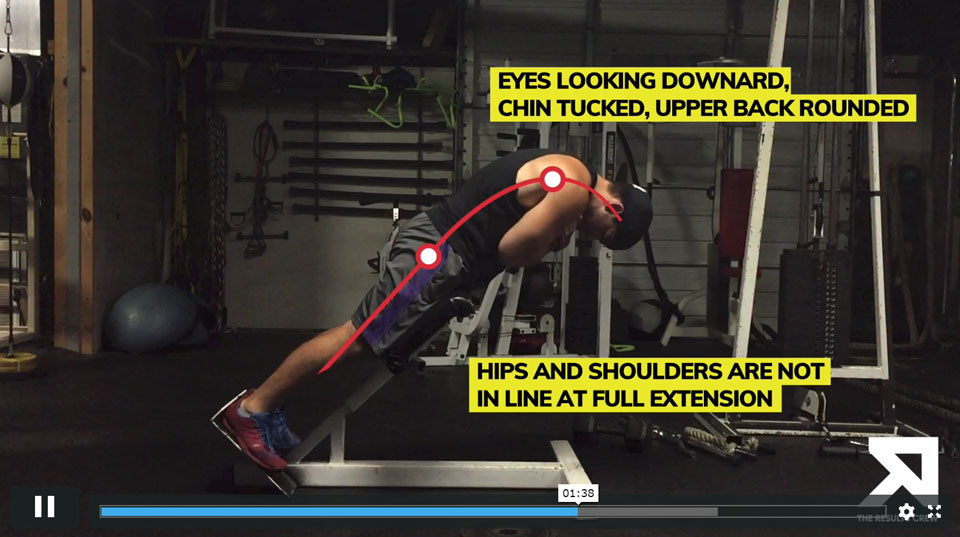 No more wasted time searching YouTube.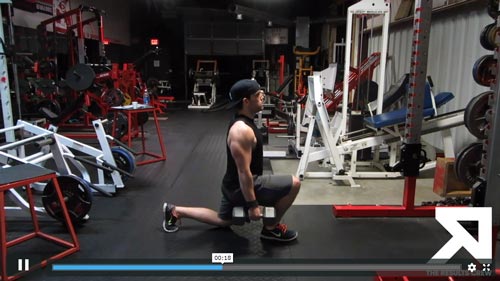 Warm-up/mobility exercises.
Exercises For Every Body Part. More Added Each Month.
Correct common mistakes and minimize the risk of injury, pain and discomfort caused by bad form.
Get Answers To All Of Your Questions
Yes, really. Stop wasting your time searching for answers. Just ask us instead.
Have a question about your diet or your workout? Confused about building muscle or losing fat? As a member of The Results Crew, you're encouraged to ask all of the questions you have (as well as any question that arises in the future). You'll get thorough, personalized answers directly from Jay and JC.

You won't have to wait a week to get the answers you need today. You also won't be passed off to some useless "support team." And we sure as hell won't be like the fitness gurus and "coaches" who don't respond to you at all. Here, you'll get responses from us ASAP. Typically within 24 hours, often much sooner.
Are you a beginner, intermediate or advanced trainee? We have a workout for that. Need to train 2, 3, 4 or 5 days per week? We have a workout for that. Can only train at home with minimal equipment available? We have a workout for that.
Our mission is to have multiple workouts for every goal, schedule, need and preference you can imagine. We'll be adding new workouts on a regular basis to make that happen.
All of the workout programs you'll ever need.
We've spent thousands of hours working with countless men and women, so we understand the unique needs of the individual. We know that your fat loss and muscle building results hinge on your ability to stick with a diet plan that works for you.
That's why we provide you with the proven guidelines you need and show you how to implement those guidelines in a way that's actually enjoyable and sustainable for you.
Nutritional guides for different goals.
No need for doing any complex math equations on your own and then wondering if you did it right. We've built calculators that will instantly take care of that for you. For example...
• Calorie and macro calculator for losing fat.

• Calorie and macro calculator for building muscle.
• 1 rep max calculator

• More to come!
Get the guidance, answers, support, accountability and community you need, from people who actually give a shit.
Join The Results Crew Today


Exclusive Members-Only Content
Covering fat loss, muscle growth, diet, weight training, cardio, supplements, mindset, motivation, habits, lifestyle and more.
From exercise demonstrations, to warm-up and mobility drills, to tutorials and Q&A sessions.
Functionality you need to save you time, eliminate guesswork, and make reaching your goals a little quicker and easier.
New Content Will Be Added Every Month
Here's a sample of what's coming up next...
As a member of The Results Crew,
you'll have full access to all of it.
We already have 50+ videos filmed. We're going to edit them perfectly and then release new ones each month.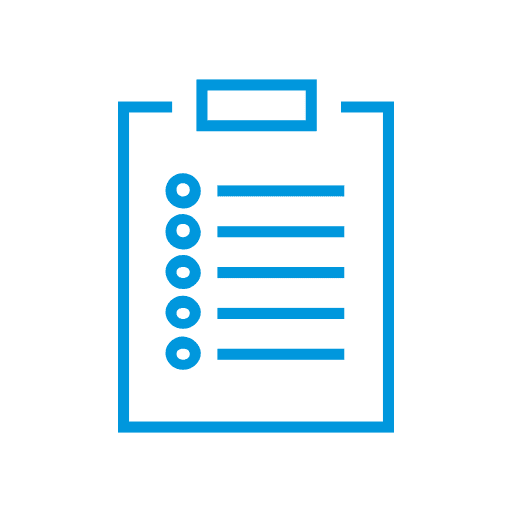 Body Fat Percentage Estimation Guide
No expensive tests. No inaccurate calculators. This will be the most useful body fat reference guide ever made.
The Glute Program For Women
We're working on an entire book about building awesome glutes, and TRC members will get early access to it.
New schedules, new exercises, new methods... designed for a variety of goals, preferences and experience levels.
Workout Logs And Progress Tracking
Yup, right from within the TRC community... you'll soon be able to keep workout logs and track your progress.
Submit requests for the features you want to see.
Our goal is to make The Results Crew as useful to you as possible. That's why we encourage all TRC members to suggest the features they'd like to see.
Whether it's a specific exercise video, an entire course about a diet or workout factor you struggle with, or some type of article, tutorial, or tool, we want you to tell us, because we'll actually make it happen.

A combined 30 years of experience helping thousands of men and women just like you.
Writer, author, researcher, and the CEO of sarcasm behind AWorkoutRoutine.com. My work has been featured by the likes of Time, The Huffington Post, CNET, Business Week and more, referenced in studies, used in textbooks, and adapted by coaches, trainers and diet professionals at every level. Helping people transform their bodies is what I do.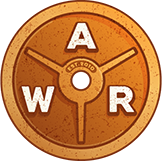 Personal fitness coach, author, writer, former fat boy, who possesses the uncanny ability to break down the complex science of fitness into easily understood, bite-sized + actionable chunks. My writing has been seen in Huffington Post, Men's Heath, Men's Fitness, AskMen, CNN, Bodybuilding.com and Schwarzenegger.com.

Here's Everything You Get
When You Join The Results Crew
...Plus Every New Feature That's Still To Come












Exercise Form Assessments






Get the guidance, answers, support, accountability and community you need, from people who actually give a shit.
Join The Results Crew Today


Frequently Asked Questions
The Results Crew is for anyone who is serious about getting the results they want. Male or female. Young or old. Beginner, intermediate or advanced. If you'd benefit from having more personalized guidance, answers, support, accountability, and a community filled with people like you who have goals like yours, then The Results Crew is definitely for you.
Who is The Results Crew for?
Once you're a member, you lock in that price for the life of your membership. So as we add more awesome features and content and tools and then increase the price accordingly, your price will always stay exactly the same. Increases will only apply to new members and those who have canceled their membership at some point and are now signing up again.
Will the membership price ever increase?
Absolutely. Just contact us and let us know you'd like to cancel your membership, and we'll take care of it immediately. There are no contracts, no loopholes, no hassles, no hidden costs, and no questions asked. You're free to cancel whenever you want for whatever reason you want. So while we'd definitely hate to see you go, canceling is quick and easy.
Awesome! All you have to do is click the big button below and you'll be taken through our secure checkout process where you can safely pay by credit card, debit card or PayPal. It will be just $29/month. Immediately after, you'll receive an email with instructions for how to create your account. The whole signup process will take less than a minute. We'll see you inside!
I'm ready to join! What happens now?
Nope, we have plenty of programs available for people who work out at home. So while a gym is obviously the most ideal option in terms of the amount of equipment you'd have available to work with, it's not required. As long as you have enough basic equipment at home (e.g. dumbbells, bands, etc.), we'll have workouts for you to choose from.
What if I work out at home? Do I need a gym?
Membership for The Results Crew is just $29 per month. Yup, that's less than a dollar a day. And yes, that gives you full access to everything described on this page PLUS all of the new stuff we'll be adding each month and all of the amazing features we have planned for the future. You can stay a member for as long as you want and cancel any time.
How much does membership cost?
Get the guidance, answers, support, accountability and community you need, from people who actually give a shit.
Join The Results Crew Today