Hi there, I'm Jay. I'm the writer behind everything you see on this website.
And since the very beginning, I've had one major goal:
To provide you with factual, trustworthy, evidence-based information about nutrition, exercise, losing fat, building muscle, and all related topics, so you'll be better informed about what you need to do to get the results you're looking for.
To ensure that this goal is being met to the highest degree possible, I've brought in unbiased experts with relevant scientific backgrounds – doctors, dietitians, kinesiologists, and other qualified professionals – to thoroughly review and fact-check the articles I write.
Each expert then works closely with me on each individual article to ensure everything is accurate, easy to understand, up-to-date, and based on scientific evidence.
You can learn more about each of these experts below.
Meet The Reviewers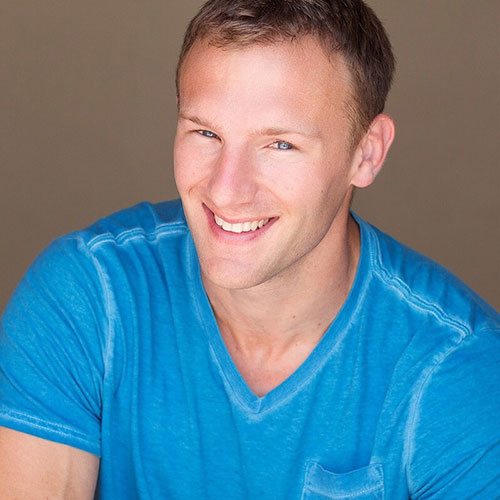 Dr. Spencer Nadolsky
LinkedIn | Instagram | Twitter
Dr. Spencer Nadolsky is a board-certified family medicine and obesity medicine physician, and a Diplomate of the American Board of Obesity Medicine.
After wrestling at UNC Chapel Hill as the Tar Heel heavyweight and earning a degree in exercise science, he went on to earn his medical degree at Edward Via College of Osteopathic Medicine.
He currently serves as the chief physician at Renaissance Periodization.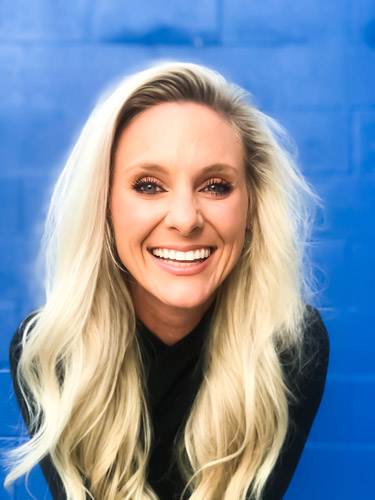 Lee Ann Jolly, Ph.D.
LinkedIn | Instagram | Facebook
Lee Ann Jolly, Ph.D., is a published researcher (here, here, here, and here), AFAA certified group exercise instructor, and continuing education provider for the National Academy of Sports Medicine (NASM), Aerobics and Fitness Association of America (AFAA), and American Council on Exercise (ACE).
She began teaching group exercise in 2005 while pursuing her undergraduate degree in biology. Seeking to integrate more formal education with her knowledge in group exercise program development, Lee Ann obtained her doctorate in molecular physiology in 2016 from the University of Arkansas for Medical Sciences.
While recognizing great opportunities to utilize her formal education and training in physiology, health, and fitness in a non-academic environment, Lee Ann co-founded Jolly Bodies in 2017 with her husband, Burke.
Lee Ann then accredited her programming through NASM, AFAA, and ACE, and with Burke trained a core group of coaches who now instruct 50+ Jolly Bodies classes weekly in her community in Little Rock, Arkansas. Lee Ann's mission is to reinvent fitness to fit the lives of all people seeking to obtain a sustainable, healthy lifestyle.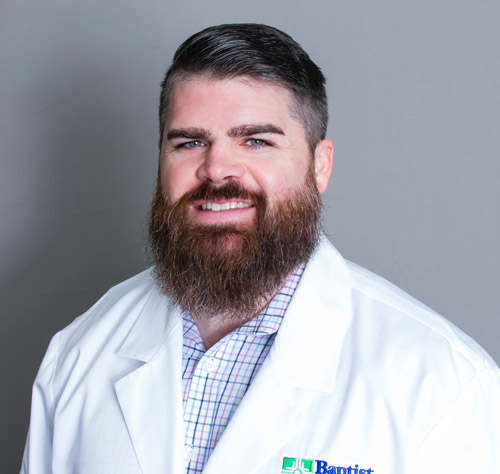 Blake Metcalf, MS, RD, LD, BC-ADM, CDE
Blake Metcalf is a Registered Dietitian with a Master's Degree in Nutrition and is currently working toward a Doctorate in Clinical Nutrition.
Blake is also Board Certified in Advanced Diabetes Management (BC-ADM) and a Certified Diabetes Educator (CDE) serving on the Diabetes Expert Committee for Morrison Healthcare in addition to his duties as a full-time Clinical Nutrition Manager.
He has conducted over 20 live lectures for the continuing education of various medical professionals on topics such as obesity, diabetes, combating nutrition misinformation, and many others. His paper on the transient nature of metabolic health in obesity was recently published in Nutrition Today titled "Can Obesity and Health Coexist?".
Blake has recently received awards for "Outstanding Clinical Preceptor 2018" from the University of Central Arkansas and "Emerging Dietetic Leader 2019" from the Arkansas Academy of Nutrition and Dietetics.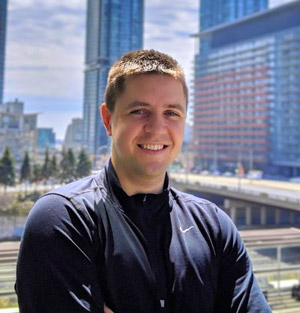 Nem Sambaher, MS, CPT
LinkedIn | Instagram | Facebook
Nemanja Sambaher (Nem) is a personal trainer and a Registered Kinesiologist with a Master's Degree in Kinesiology from Memorial University of Newfoundland. He has more than 10 years of experience working in the sport and fitness industry from a corporate to clinical setting.
Nem's scientific publications have been featured in such journals as Frontiers in Human Neuroscience, Neuroscience, Journal of Strength and Conditioning Research, and Scandinavian Journal of Medicine and Science in Sports, as well as popular sports publications such as Stack.com and Running Room.
From movement and gait analysis, to electrocardiogram, fitness and lung functions assessment, Nem's scientific approach to the use of exercise as a therapeutic modality has allowed him to work with a large variety of clients, from those with chronic diseases to pro-level runners.
Nem is the head coach and founder of TO Kinesiology – a Toronto based company providing in-person and online exercise and nutrition coaching services for individuals looking to lose weight, gain muscle, eliminate pain or improve physical performance.